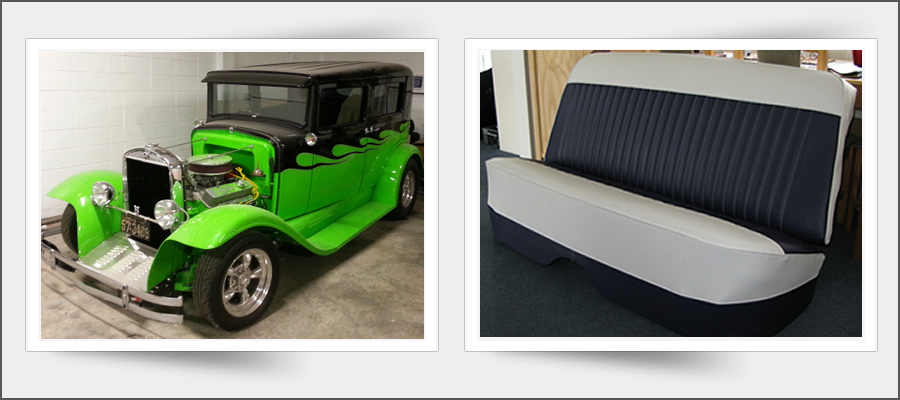 Car Upholstery
We do everything from carpets to headlining, dashes to boot linings. We can restore your classic car to the original specifications or customize to your own taste, or we can come up with an individual design for you. From early classic cars to the very modern, we can do small repairs to complete re-trim of the whole car. Click here to view gallery.
Furniture Upholstery
we can repair/recover and restore antique to modern furniture including woodwork. Industrial or commercial to domestic furniture, we can recover or repair it all, including office furniture and cafe/restaurant furniture and booth seating. Click here to view gallery.
Marine Upholstery
Yachts, launches, speed boats or fishing boats, we can cover them all with our range of marine fabrics. Click here to view gallery.
Canvas and PVC Work
Boat Covers, Tarpaulins, Gym Mats, Ute Covers, Trailer Covers, Banners, Bags etc.  Click here to view gallery.
If the opening hours don't suit we can come to you at your convenience.